KUNDARA JACOBITE SYRIAN CHURCH - A SAGA RETOLD
Here we present a photo gallery of the Kundara Jacobite Syrian Church history and the present condition of the church which has been locked up following legal suit with IOC.
THE BAPTISMAL FONT IN RUINS
The baptismal font in the old church is in ruins.For the Syrian Orthodox Church ,the baptismal font represent the Holy Virgin St:Mary.So insulting the baptismal font is similar to insulting the Mother of God.Will the Kottayam Catholicose escape from the wrath of St: Mary?
THE FRONT VIEW OF THE OLD CHURCH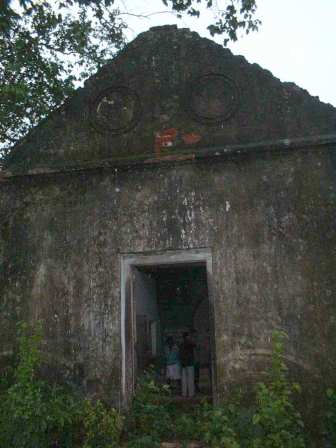 The church in the dilapidated condition. The roof is half destroyed. Priests from either factions cannot enter the church. The main door has been destroyed and the church is now open to grazing animals and anti-social elements.
Inscription in front of the altar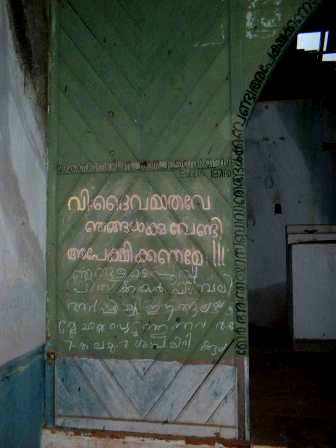 The inscription as written by a local in chalk says 'Those who tried to do unholy acts to close the church will suffer curse for seven generations'. Also see the inscription written in black paint about the consecration of church in1871AD.
INSIDE VIEW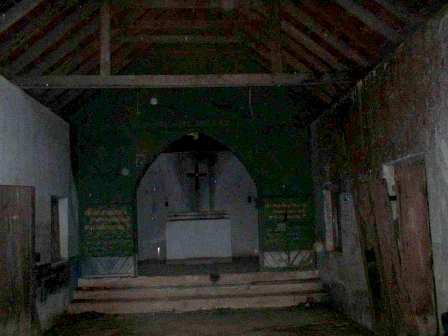 The inside view which tells the pathetic situation of the HOUSE OF GOD.Is this how the HOUSE OF GOD should be?Let Kottayam Catholicose alone answer...
ALTAR LEAKING DURING RAIN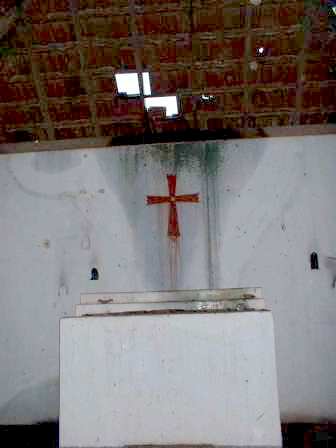 The altar has been severely destroyed and is full of dirt and unnecessary particles.


View from the altar


This picture shows the roof half destroyed


The partially built church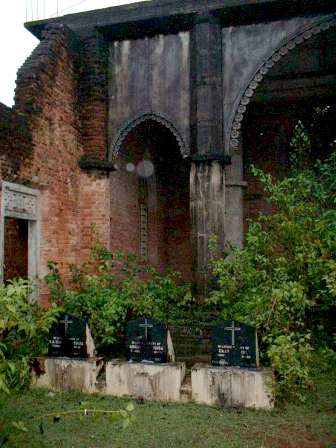 The inside of the partially built church which was locked up in the 70's.It was built to the right side of the old church and the construction process was halted due to the court order obtained by Kollam Koorilose(The whole property including the Old church,partially built church and the cemetry are under the Reciever's control)

the new church on the rise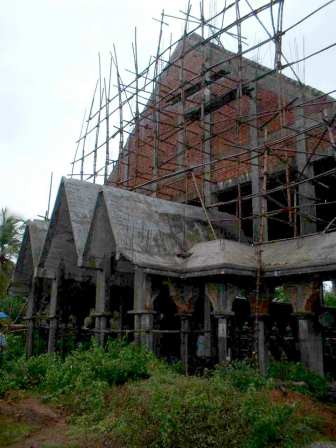 The new church which is being built by the Jacobite faithful just near the locked up church in a one acre complex.
Copyright (2003-2005) Dr.Paul Samuel
Photos, design and created by Dr.Paul Samuel, Thiruvananthapuram
Hosted by Gary Kurien Paul, Eric Eldho Paul and Joby Yeldo on behalf of
Syrian Orthodox Biblical and Liturgical Study Centre, Thiruvananthapuram